Welcomo to The EZUKO HALL web site !
◆Introduction and Organization
"Ezuko" means a straw basket in which you place a baby.

Ezuko Hall is located in Miyagi in the mainland of Japan.
It opened on October 26, 1996 and is the central organisation for arts and
culture in the sennan area cultural foundation

The theatre building was funded by the sennan area asks ford area.
Ezuko Hall is funded and managed on a day to day basis by the 2 cities and 7 towns that make by the area.

 Shiroishi
 Kakuda
 Zao
 Shichikasyuku
 Ogawara
 Murata
 Shibata
 Kawasaki
 Marumori

Participation by local residents, in all areas of own work (both onstage and off) is a fundamental principle.

The theatre is used on a daily basis and many people have discovered the joy of the arts.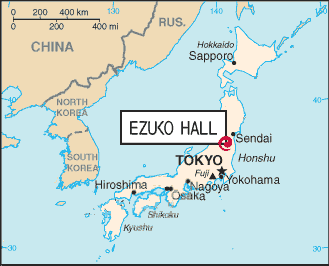 more touhoku map